Discussion Starter
·
#1
·
Hi,
I'm developing a way to keep a history goals and was wondering if it's possible to track changes of specific cells into separate sheets. I'm operating on Windows 7, working in Microsoft Office 2007.
For Example:
If the following may be the main view, with the current information and each "activity" with its own sheet...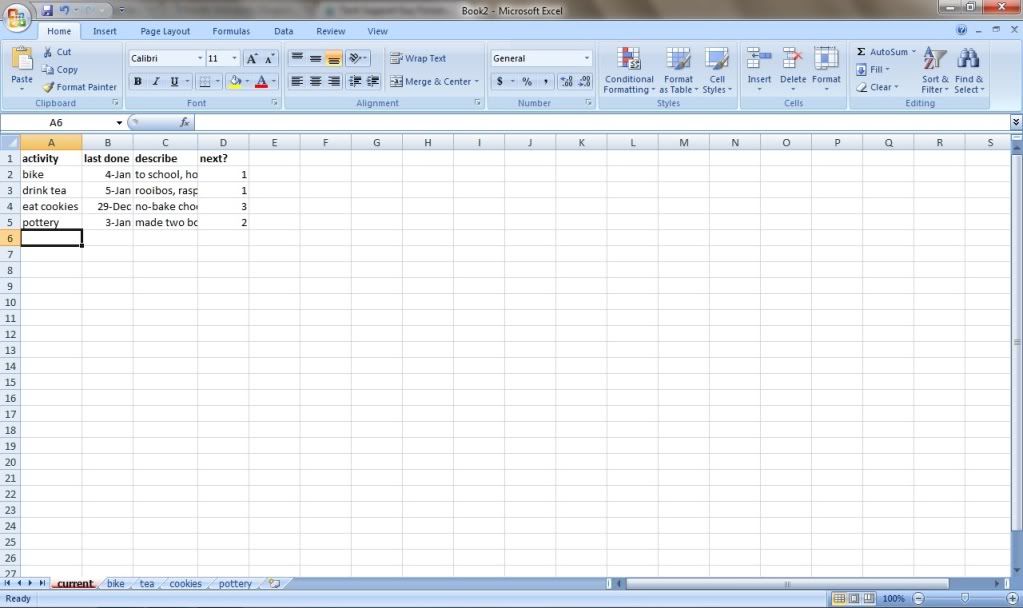 And the date and description of each "activity" from the "current" sheet is referenced in the "activity" sheet...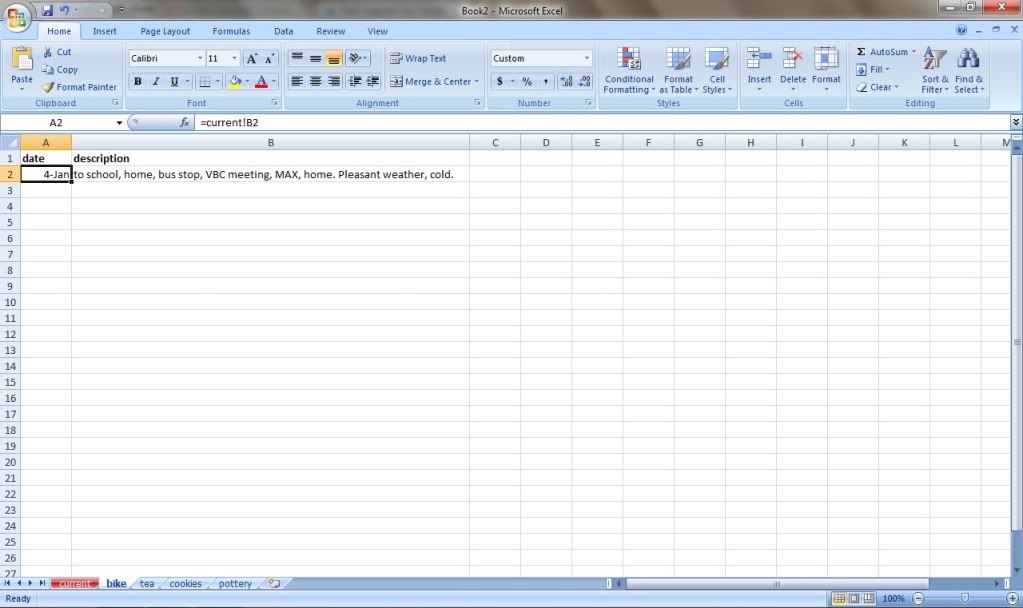 I'm wondering if the following is possible (the rest of the slides are theoretical):
If you change the date in the "current" sheet...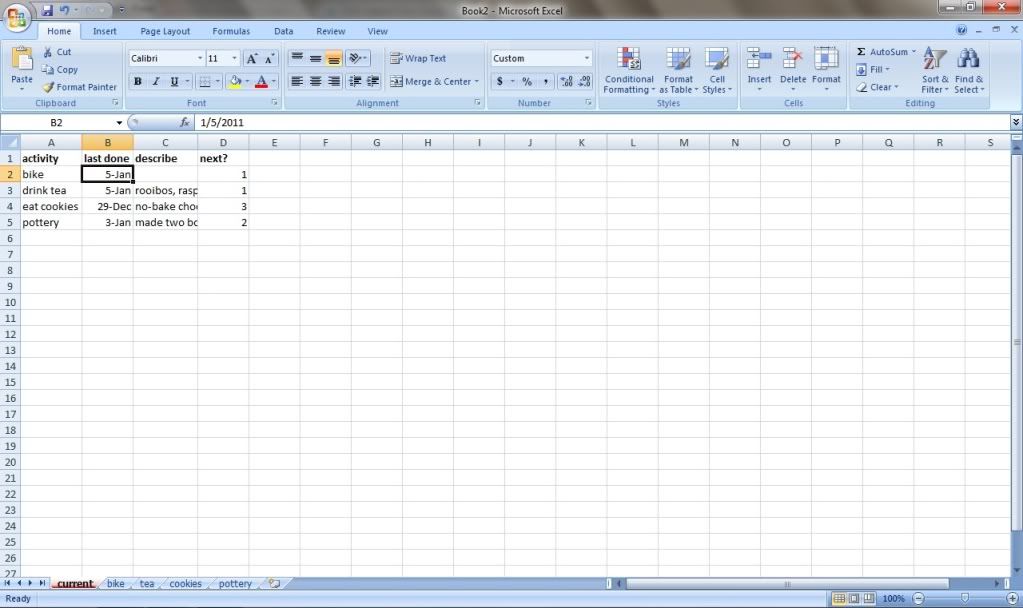 It will automatically generate a new row of information in the "activity" sheet, without deleting the previous entry...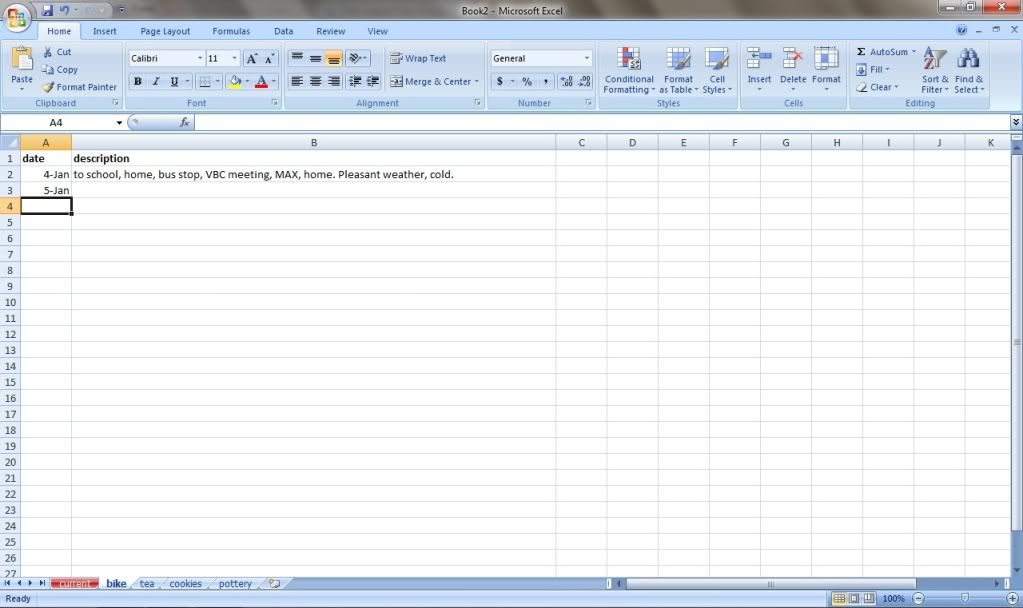 So that when you update the date and the description on the "current" sheet...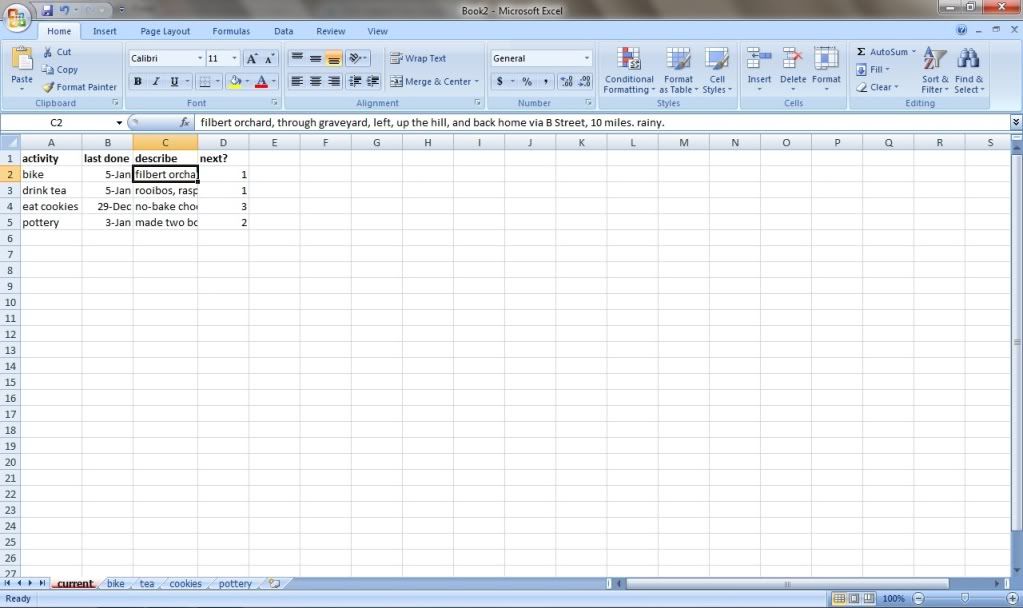 The information is automatically logged historically on the appropriate "activity" sheet, so any activity's history can be viewed at any time from its "activity" sheet, by ONLY changing information on the "current" sheet.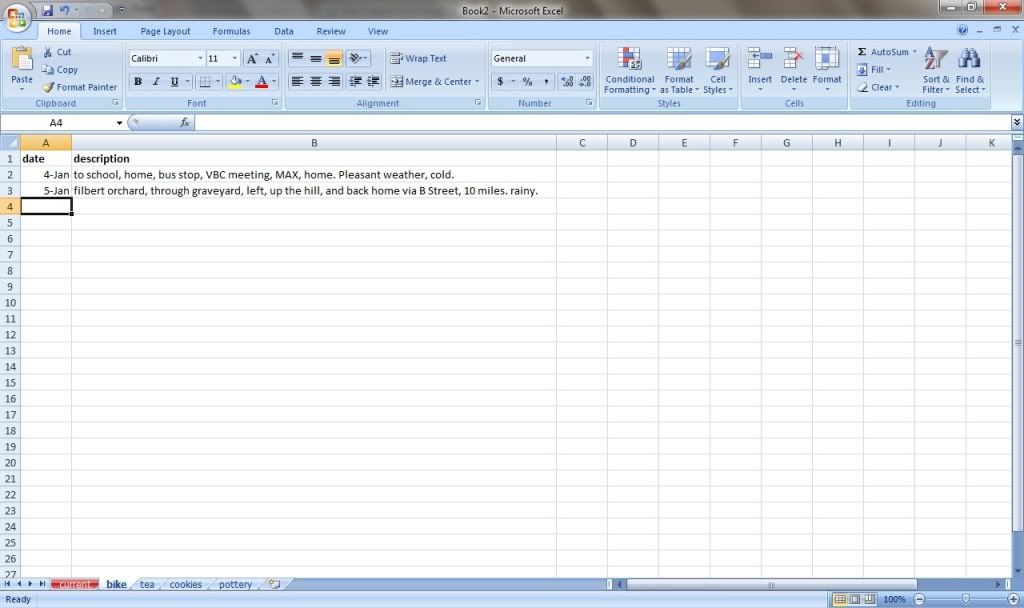 It's sort of like organized twitter, I guess. Not sure if this is possible (in any similar way!) but would really appreciate some help! Thanks!
-Hannah