The 1000$ question is WHAT is now your default browser
Microsoft do not change the default browser without your permission on 7
Quite possible and indeed likely on Windows 10 after updates when it would probably set Edge
Numerous sites - downloads and updates do
For instance see my screenshot re flash player update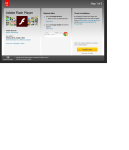 unless you opt out it will make chrome your default browser
Such actions are quite common and is the price you pay for using Flash player or other Adobe free software
Many people argue that it should be an opt in rather than an opt out
I feel reasonably certain you do have control over it - it is often merely a case of not realising that such are offered as on Flash updates.
I cannot find if the BRAVE About or whatever it is called has the option there to set as default as does IE Chrome Firefox Safari Opera etc. If it does not you will have to use Control Panel Default Programs and set Brave as default to open all file types and protocols it can do.
IF it was not so set that may be the problem
HOWEVER as I said at the start - what is now your default browser
AND re your choice of browser BRAVE
https://www.technochops.com/brave-browser-review-2017-heres-experienced-far/2681/
IMHO a little too new to use on your main computer
I would view it more at this stage as testing if it suits and evaluating problems on one of second computers so to speak.