Discussion Starter
·
#1
·
I'm having some problems with display. I bought a new video card (GeForce 6200 OC), and there are really weird blank dashes across a lot of things. Images etc. Example: Here's an image that's normal without a problem: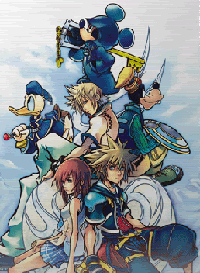 Now, when I view it it appears like this: (this is a Print Screen)
This is all over a lot of things. It's not like it's saved in the files, just an issue with something being displayed. The black dashes don't stay in the same spot, they move if I zoom out etc. Never happened with old video card. I've already updated the drivers, but the problem still exists. Any ideas what's wrong, or how to fix this?